Student of the Month
Congratulations to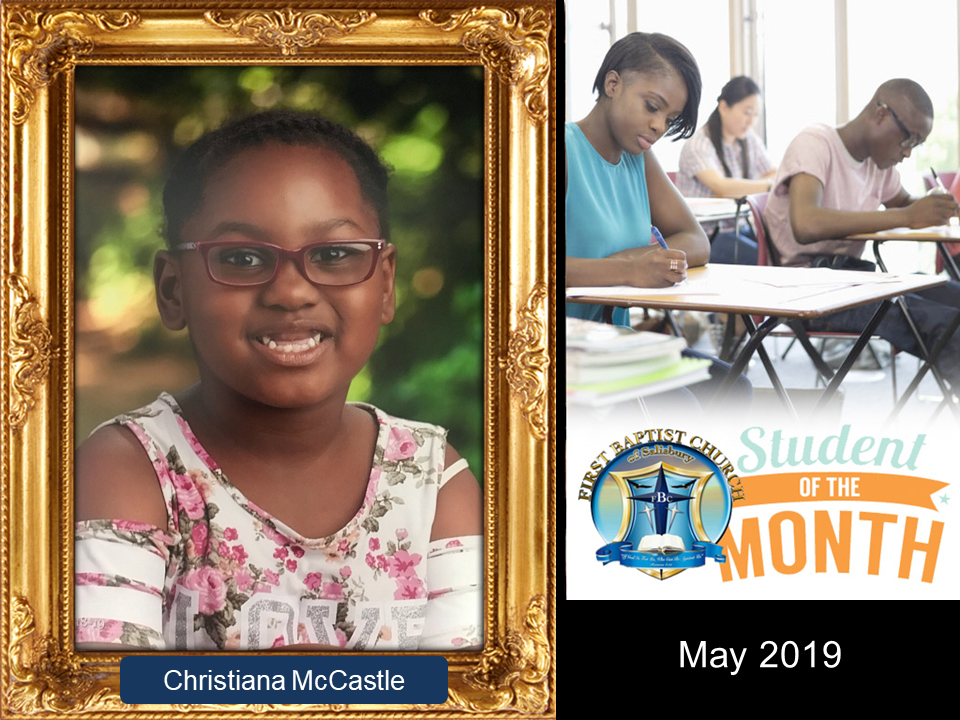 for her outstanding work, dedication and achievement for the month of May!
***
The FBC Student of the Month is chosen using the following criteria: CHARACTER, LEADERSHIP, CITIZENSHIP, and ACADEMICS (but not solely). The Student of the Month should demonstrate excellent behavior both inside and outside of the classroom. In addition, they should be well mannered and respectful to both peers and adults.
Do you have a nominee in mind?
CLICK HERE to download the nomination form. Please print, complete and submit it to the church office.