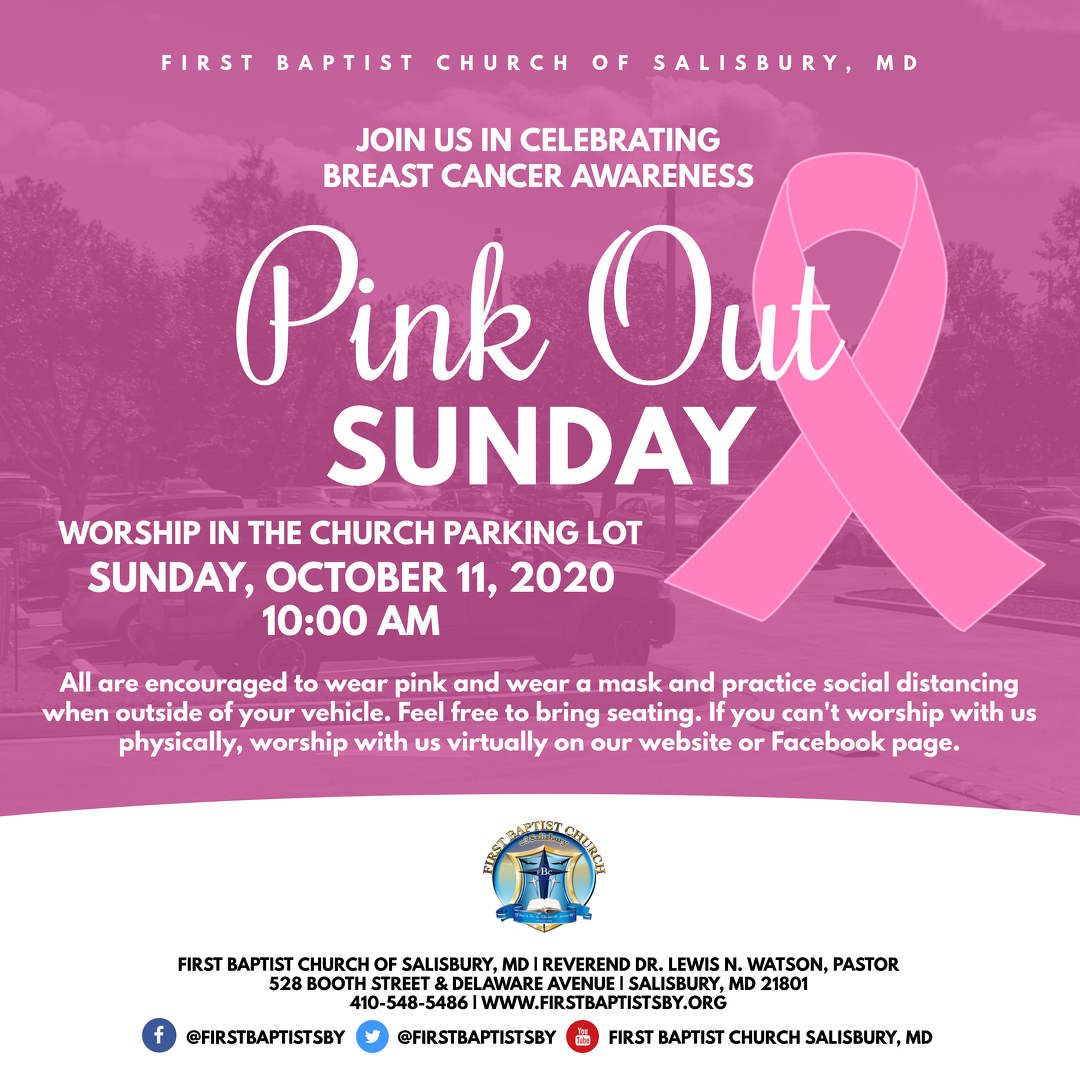 Pink Out Sunday
Join us in celebrating BREAST CANCER AWARENESS!
In observance of Breast Cancer Awareness Month, we will worship in the church parking lot on Sunday, October 11, 2020 (Pink Out Sunday). We will honor breast cancer survivors and those we've lost to breast cancer. Service will begin at 10 AM.
All are encouraged to wear pink and wear a mask and practice social distancing when outside of your vehicle. Feel free to bring seating. If you can't worship with us physically, worship with us virtually on our website or Facebook page.
*If you are a breast cancer survivor, please submit your name to the Church Office.