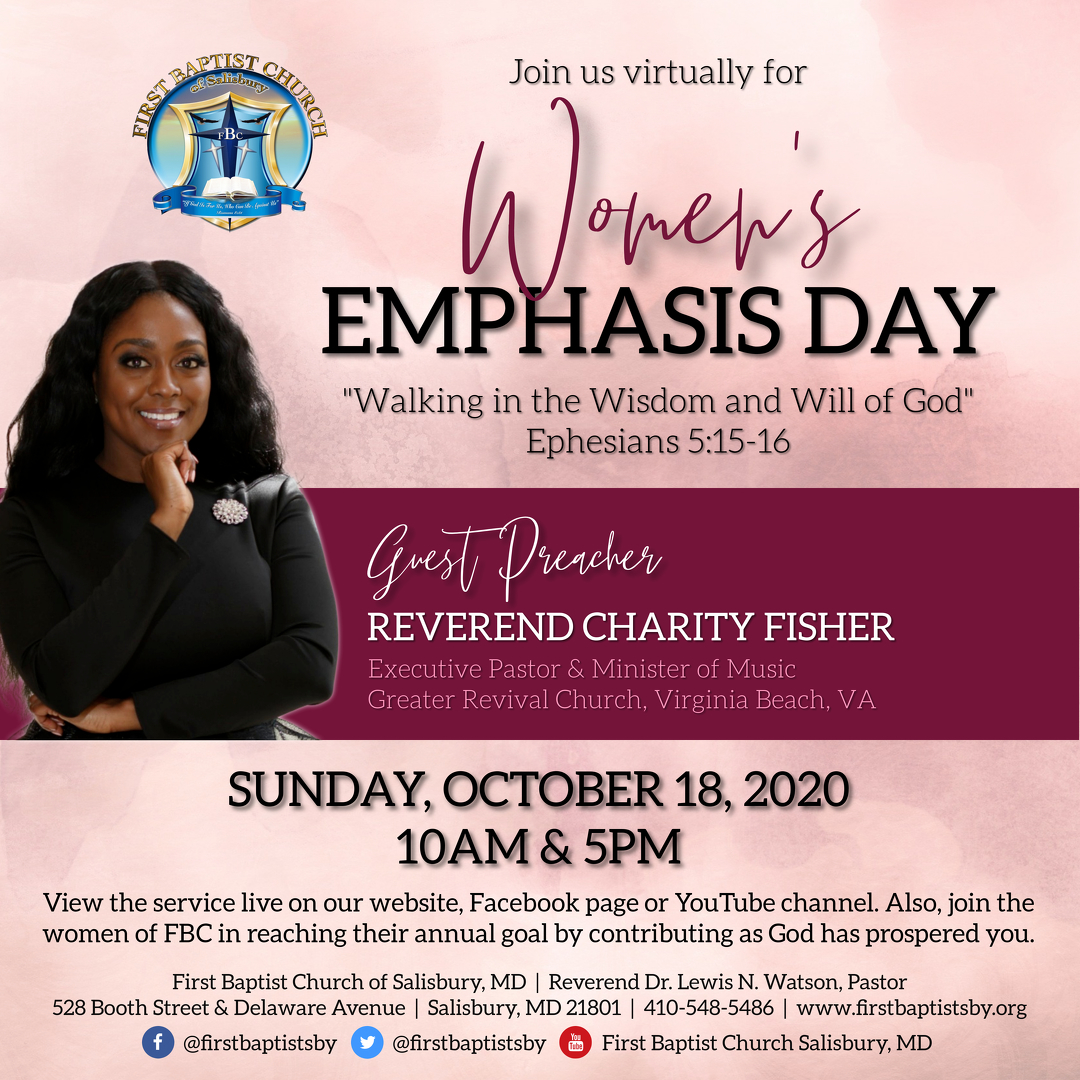 Women's Emphasis Day
We invite you to join us virtually for service at 10AM and 5PM on our website (firstbaptistsby.org), Facebook page (@firstbaptistsby) or YouTube channel (First Baptist Church Salisbury, MD). Our guest preacher will be Reverend Charity Fisher of Greater Revival Church in Virginia Beach, VA.
Women, we encourage you to dress up in your "Sunday Best," take a selfie and post it in the Facebook stream so we can see you in worship on Women's Emphasis Day.
The Women's Emphasis Day assessment is $250 for officers and servant leaders, $125 for laity, and $10 for little ladies under age 18. Please contribute as God has prospered you. Envelopes are available at the Church Office. You can contribute electronically by visiting www.firstbaptistsby.org. Thank you for your contributions!
Heaven's Kitchen will be open beginning Friday, October 9, from 10AM to 5PM to benefit Women's Emphasis Day. Please spread the word!
Volunteers are needed to assist us with Heaven's Kitchen. If interested in volunteering, please call the Church Office at 410-548-5486.