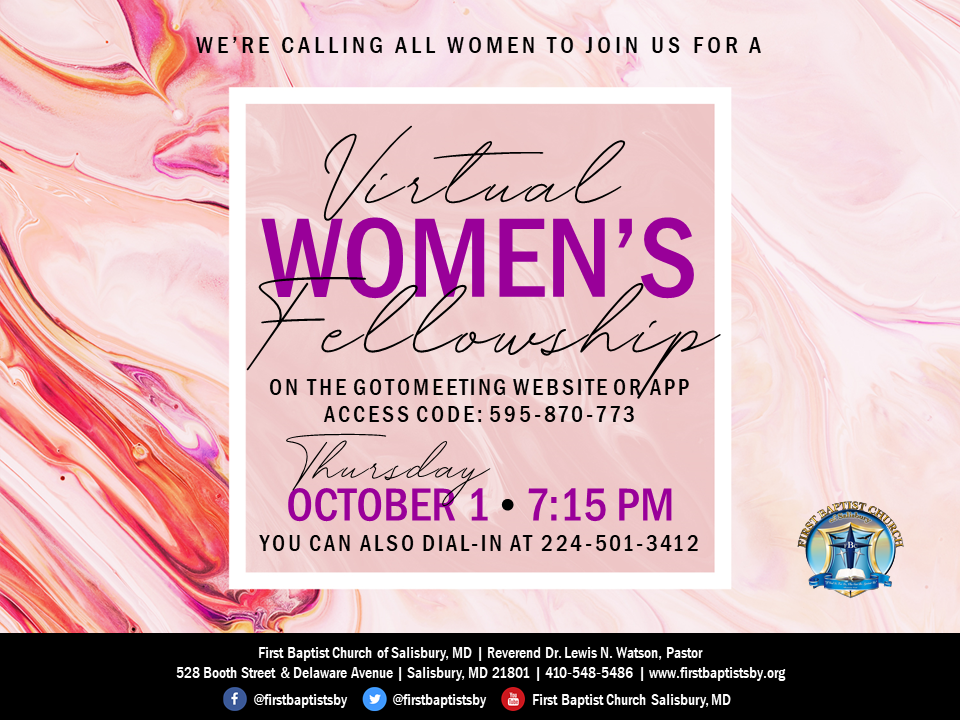 Virtual Women's Fellowship
We're calling all women to join us for a Virtual Women's Fellowship Thursday, October 1, at 7:15PM on the GoToMeeting website or app! Use access code 595-870-773.
For those who are unable to join us on the website or app, there is an option to dial-in at 224-501-3412. However, we ask that you use the website or app OR the dial-in option. Please DO NOT use both the website or app AND the dial-in option as that will present feedback on the line.