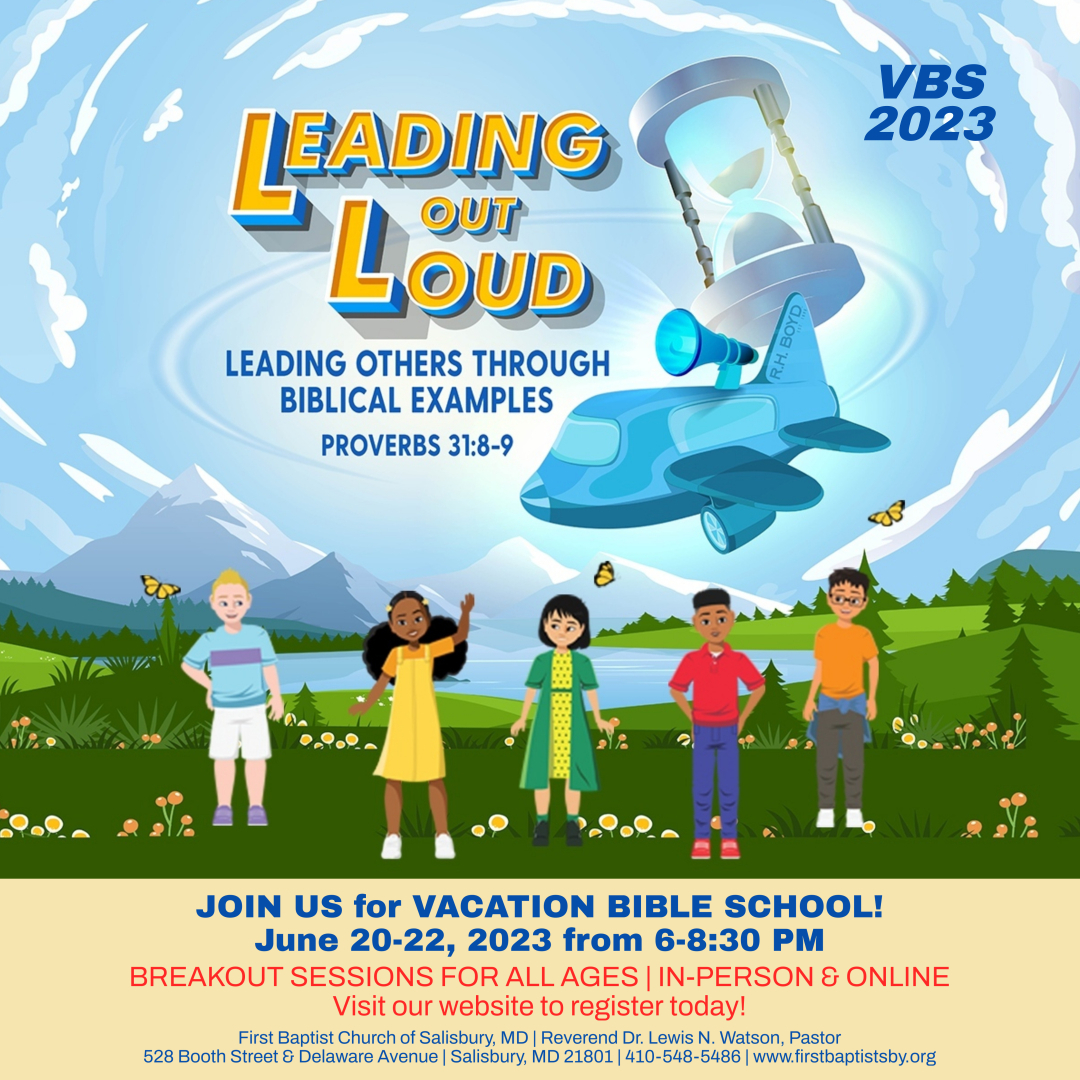 Vacation Bible School (VBS) 2023
Join us as we lead out loud through biblical examples! An incredible meal will be served each night. There will be breakout sessions, in-person and online, games, and lots of fun for all ages.
All are encouraged to show some VBS spirit each night by dressing accordingly:
June 20: T-shirt Tuesday
Wear the 'Jesus Did It' t-shirt or another religious t-shirt of your choice.
June 21: Wacky Wednesday
Wear something wacky (but appropriate).
June 22: Throwback Thursday
Wear something from the past. Be creative!
We hope to see your face in the place!